swift Datastore
The swift Datastore is our central database. Essentially it contains all ICAO data for airlines and aircraft types, liveries, aircraft&model distributors, model data, aircraft mapping information, admin-functions to work with user change requests and more.
You can reach it with this link.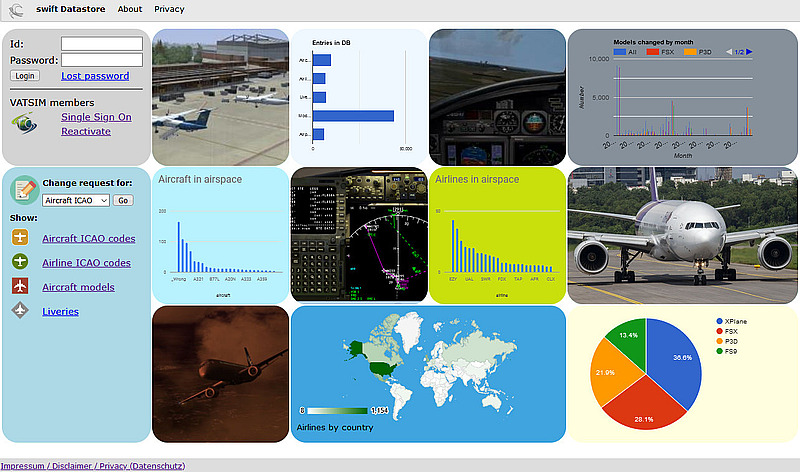 Register in swift Datastore
To submit Change Requests(CR) for aircraft model mappings and for database entries of airlines/aircraft-types/liveries, logging in to the Datastore is required. More information about registering with swift Datastore.
Mapping and ICAO database change requests